Become a Professional - Workshop
For people and companies who want to become Professionals in the Worm Industry.
Price:

$1,000.00

Quantity: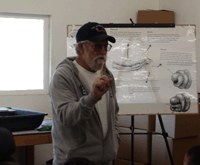 Professional Training - one day (
usually held on Monday)
This one day event is designed to help the aspiring worm professional learn everything they need to know to get started with their own worm farm business.
* Hands on approach
* Environment and habitat
* Feed the worms
* Harvest the worms
* Maintenance and care
* Preparing worms for shipment and packaging
* Back-office preparation.
A hands on approach to all aspects of Worm Farming. You will get your hands dirty in this seminar but by the end of the day, you will learn about what's needed to hit the ground running when you're ready to start your own farm. Expanded details and operating procedures will be shared throughout the day.
This is your chance to learn from our 2 decades of experience and avoid the pitfalls we ourselves have experienced.
Call 530-894-1276 for more details and to schedule the training day.